We are dedicated to a design approach for all our products and services informed by a deep understanding of how various approaches and technologies can come together to help people's wellbeing and mental fortitude.
To this end we continue to explore and evolve plus present our findings at conferences and events.
If you are interested in partnering with us from a Research perspective please get in touch via our Contacts Us page.
Completed Research Presentations and Workshops
ASCH : Australian Society of Clinical Hypnotherapists
2019 Workshop in Sydney, 25 August
Virtual Reality and Wellbeing
Presentation and Demonstration of VR Wellbeing Experiences
LINK TO WORKSHOP SITE
ACA : Australian Counselling Association
2019 Conference on the Gold Coast, Sunday 29 September 3:00-4:30
Virtual Reality and Wellbeing
Presentation covering all aspects of VR for Wellbeing including demo Experiences
LINK TO CONFERENCE SITE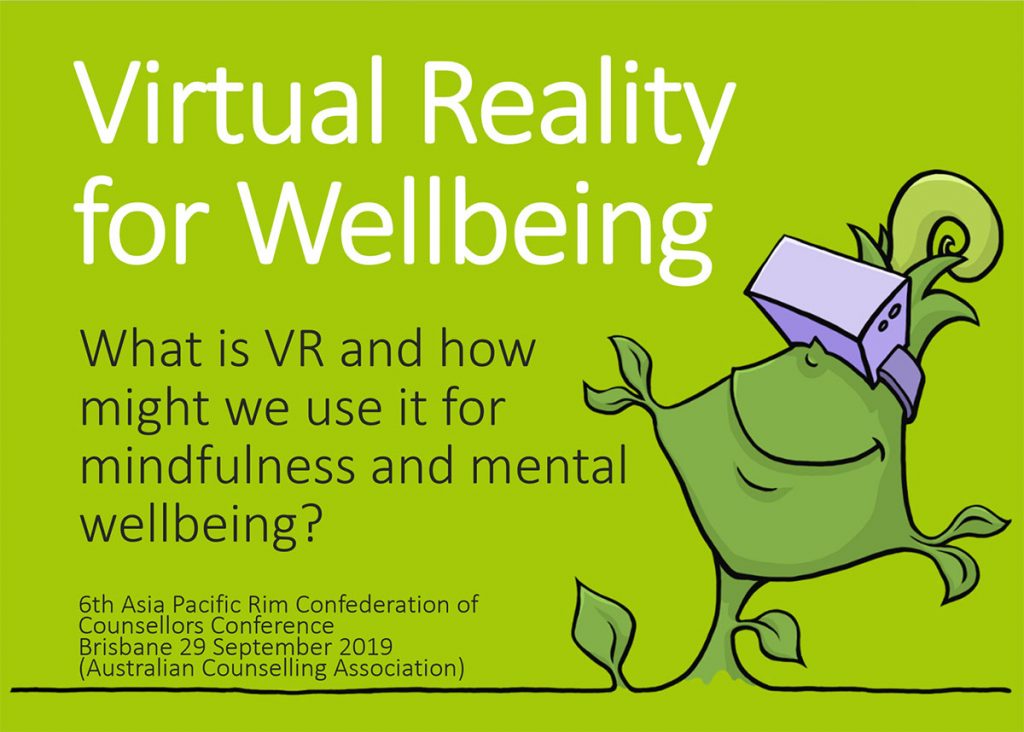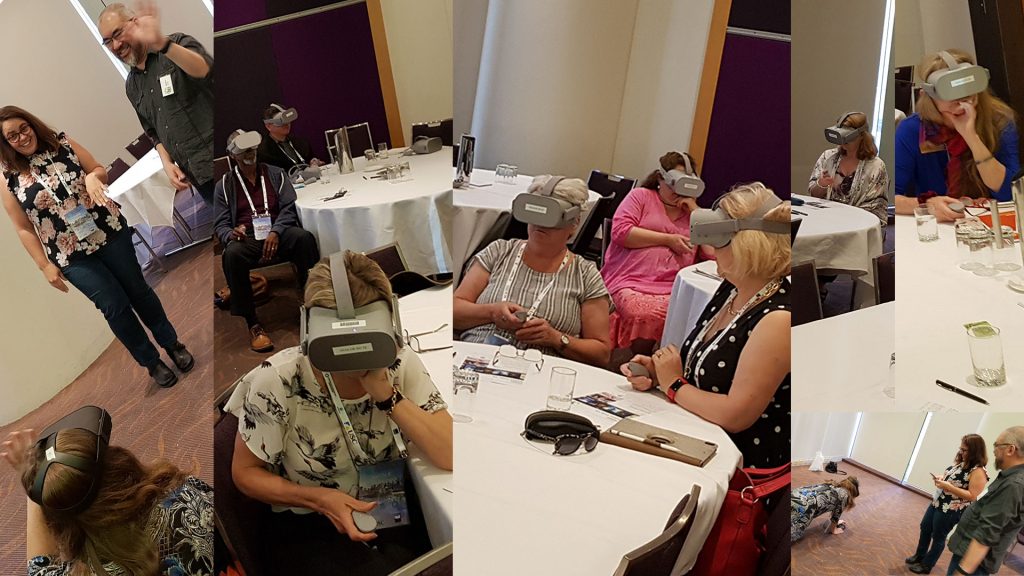 ---
For Research links, papers and references refer to our Research References page.