It is a joy to see people experiencing our latest build of our Dandelion Meadow VR Session, Introduction to Wellbeing. The script and environment are meant to serve as a good starting point for people, featuring a lovely stationary environment with birds, butterflies, flowers and trees. Over the 10 minutes we go through breathing and relaxation as well as looking at how you can look to improve and change supported by our dandelion metaphor. The sound layers are hugely important to the overall effect, from the ambient sounds of nature, the music, binaural beats and slow wind breathing to Lyndall Brigg's soothing voiceover.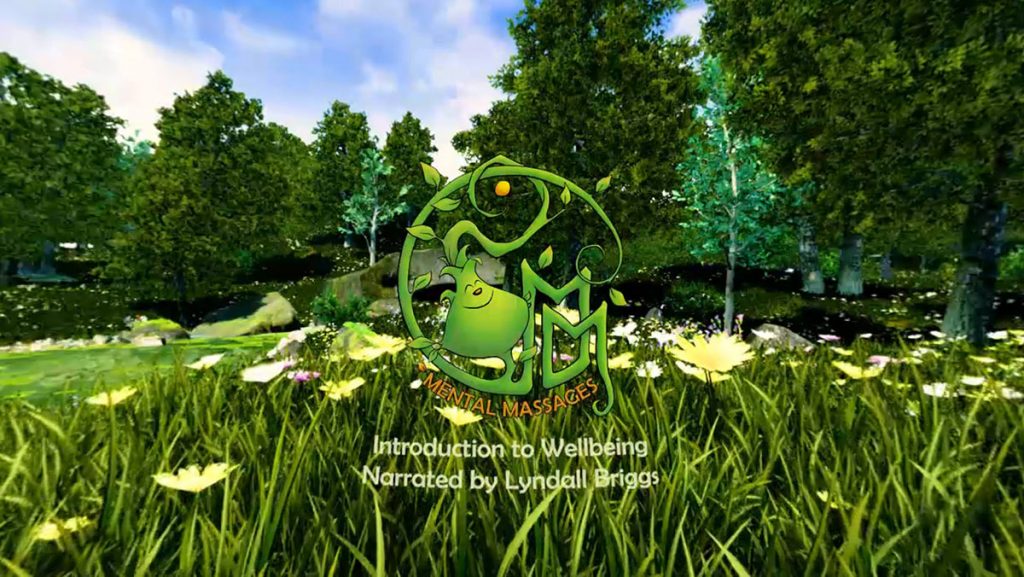 We are running with the Oculus GO headset using 360 video to create the immersion and it is wonderful to see so many people wanting to stay longer that the 10 minutes. We have our observations and checklists plus the participant questionnaires all helping to refine the experience from all directions. Simple things like the logistics and the chair make a big difference to the feel of the session to a participant, so designing the whole experience to be as wonderful as possible is our goal (including the gifts at the end).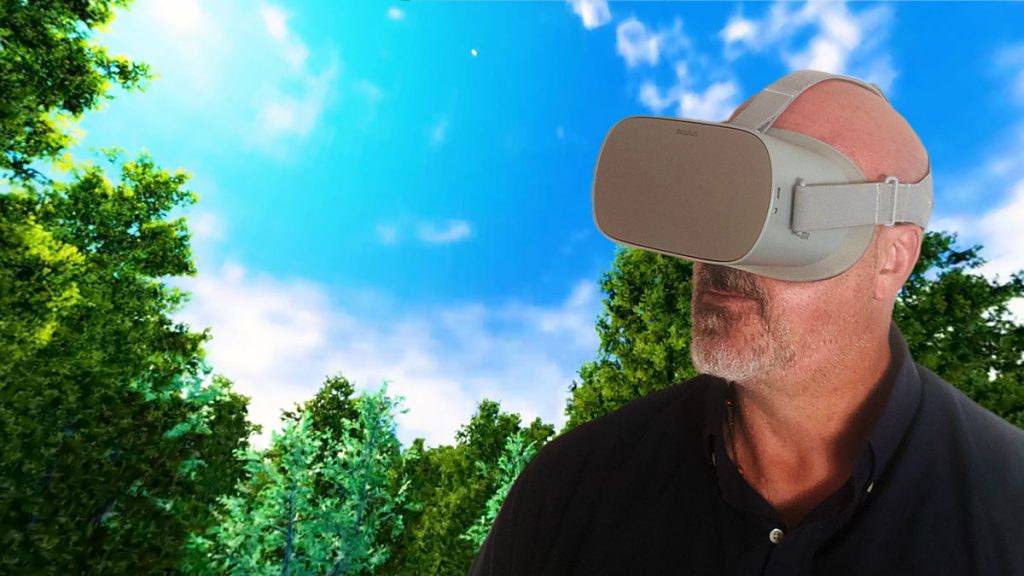 It has been fascinating seeing which aspects of the experience resonate or stand out for different people. Our data collection doesn't cover these things, but some people are clearly more visual than others concentrating on the colour and the motion of things like the butterflies. Other people are commenting more on the sounds of birds, flies and the wind in the trees. In all cases though the audio-visual power of the VR aspect is very potent and really does seem to enhance the guided visualisation core of each session.
While we haven't been able to bring in as many participants as we would like given the current social distancing restrictions, the people we have are loving the experience and we are keen to support them.
I'll post more on the production side another time, looking at the writing, recording, 3D creation, capture and bringing it all together. In the meantime remember you can grab our free audio guided visualisations from the MP3 Experiences page.