The team had a wonderful time presenting our workshop on Virtual Reality and Wellbeing at the 6th Asia Pacific Rim Confederation of Counsellors Conference in Brisbane on 29 September 2019.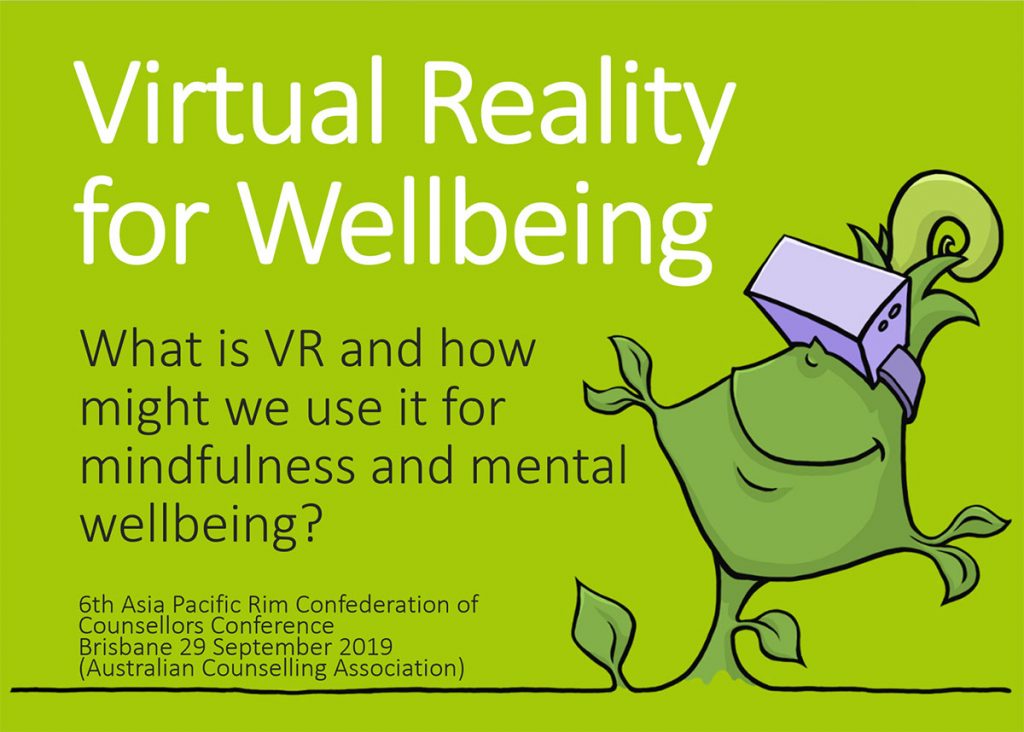 We had a look at various technology and wellbeing trends before taking a closer look at VR in particular. We dived deeper on all the benefits as well as the downsides that virtual experiences of this type bring while checking in on the relevant research too. Before the demos we also looked at what would be needed to bring VR into a counselling practice and the kinds of services we are looking at providing to help people do just that.

The demo sessions were a real hit with people exploring the wonders of applications like Nature Treks VR on the Oculus Go headsets or the visceral feel of Richie's Plank Experience on the Oculus Quest. Judging by all the reactions, questions and comments this was all pretty memorable and thought provoking for all our attendees. Thanks to everyone who made the experience so good and we look forward to continuing the relationships we forged asap.