We are super proud to be relaunching a series of classic audio experiences from Lyndall Briggs catalogue into your favourite MP3 storefronts.
We will be loading them up gradually over the coming months so keep an eye out for the titles you are most keen to try. You can see the full list of titles on our MP3 Experiences page, starting with our first new upload 'Rekindle Passion'.
As more of the titles make their way into the live stores we will update things here via the blog as well as our social media platforms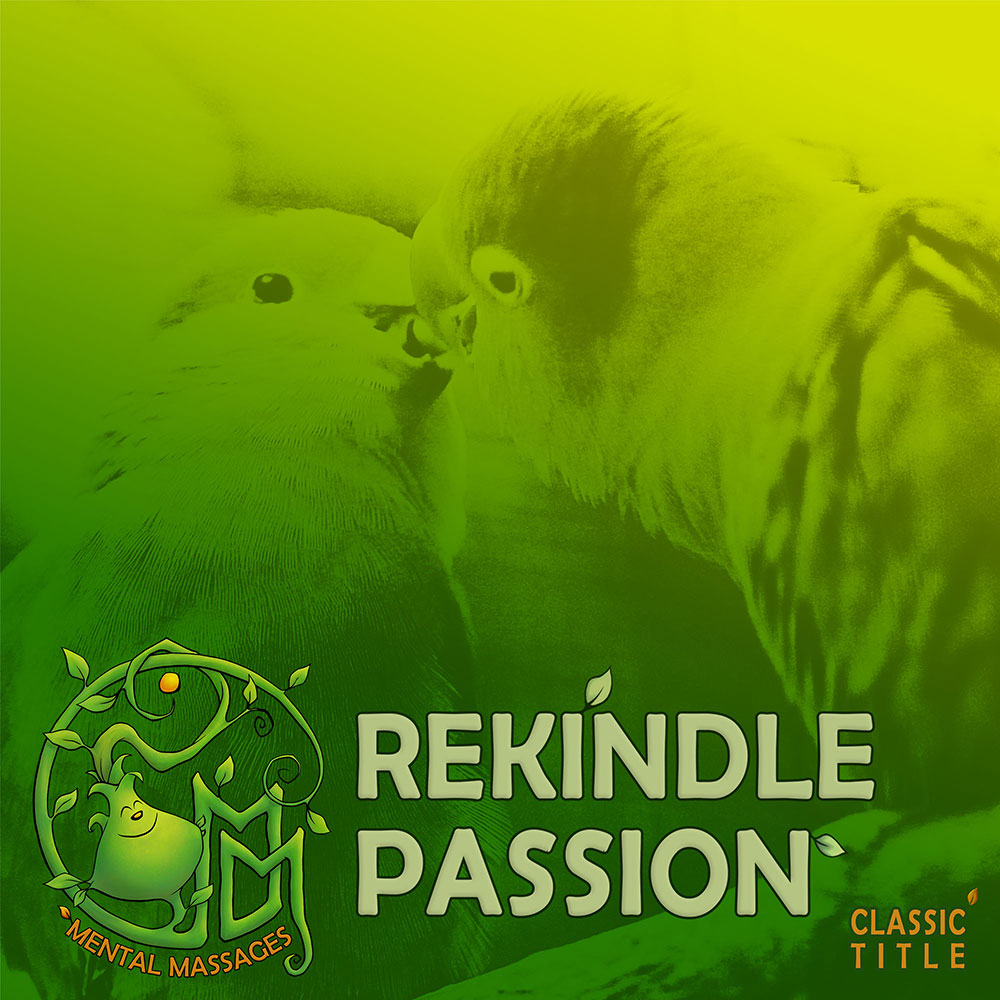 Details on Rekindle Passion
Enduring love appears effortless from the outside, but from within, it regularly involves periods of flat-out hard work and endless leaps of faith. Perhaps you've been in a long term relationship and you and your partner act more like siblings than lovers, or just platonic friends.
Sound familiar?
Is your relationship in need of some rekindling, some turning up of the heat (and not in the "nasal delivery" way)? Then good news, this MP3 was made for you.
If you don't think it's possible to rekindle passion or perhaps don't know where to start this is really a small investment for such an important relationship.
Suffice to say, it's worth the investment if your relationship flame has died down.
On this particular Audio Mental Massage
Original and effective scripting by master practitioner, Lyndall Briggs
Voiced by Lyndall Briggs
Latest hypnotherapeutic understandings and technologies alongside time-honored ancient techniques
A specially produced music sound bed incorporates subliminal beats, which is known to most effectively assist in achieving the deepest, relaxed states
Quality powerful suggestion is woven through the therapeutically scripted session repetitively, to achieve lasting, seemingly effortless effectiveness
MP3 format, perfect delivery mode for today's busy lifestyle
Professionally and digitally mastered recordings
The ideal 24-28 minute duration, proven to be long enough to be effective yet short enough to fit in with busy schedules and encourage repetition, where the real results happen
The session's duration ensures sufficient time in the meditative / receptive state to deliver lasting results
Your satisfaction is assured with our rock-solid, unbeatable 1 YEAR money back guarantee
On the clinical hypnotherapist, Lyndall Briggs
Lyndall Briggs is a highly respected clinical hypnotherapist, who's been booked solid treating clients out of her Sydney rooms since 1990.

She is a third generation hypnotherapist with a massive goal – to improve the life of 1,000,000 people (remembering she hatched that plan before the internet was invented).

Lyndall is not just adored by her clients. She is respected among her peers and a leader within the industry, as you can see from her impressive credentials and qualifications:

Vice President of the CCH (Counsel of Clinical Hypnotherapists)
President of the A.S.C.H. (Australian Society of Clinical Hypnotherapy)
President of the ACCH (Australian College of Counseling Hypnotherapists)
Registered Member & Supervisor for A.S.C.H.
Honorary Member & Supervisor for ACA (Australian Counseling Association)
Board Member ACA
Diploma of Clinical Hypnotherapy
Diploma of Nutrition
Qualified Myers-Briggs Personality Profiler
Master Practitioner of NLP (Neuro Linguistic Programming)
Certificate of Ego-State Therapy
Certificate of Advanced Clinical Hypnosis (American Council of Hypnotist Examiners)
Certificate of Advanced Clinical Hypnosis (Bri-Ght Hypnotherapy)
Certificate of EFT. (Emotional Freedom Technique)
Cert. IV Workplace Training & Assessment
Past Vice President NSWCA (NSW Counseling Association)
Past Vice Chairman ABNL